Starburst Set - Sweet Treats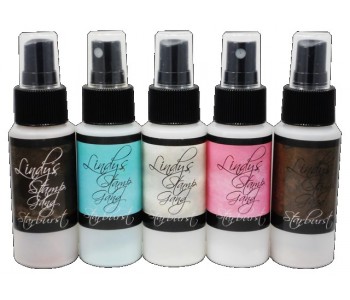 Price: $37.00
Ex Tax: $37.00
Deep, rich, vibrant colours with a two-toned shimmer! These are all dye based products, which gives them an incredible vibrancy than doesn't fade as it dries. These mists can be used on any porous surface - paper, wood, fabric, balsa, chipboard etc.
Sweet Treat Set:
Milk Chocolate Brown (Formerly Cadbury Milk Chocolate) - Perfect chocolate brown with a subtle silver shimmer.
Cotton Candy Pink - The perfect soft pink with a beautiful silver shimmer.
Dark ChocolateTruffle - A deep, rich, dark, espresso type brown with a golden shimmer.
Creme Brulee Cream - A beautiful rich cream with a subtle gold shimmer.
TiffanyLou Blue (Formerly Tiffany's Blue) - The perfect turquoise blue with a subtle turquoise shimmer.